Alnwick Town have frozen prices on season tickets for the 2014-2015 season.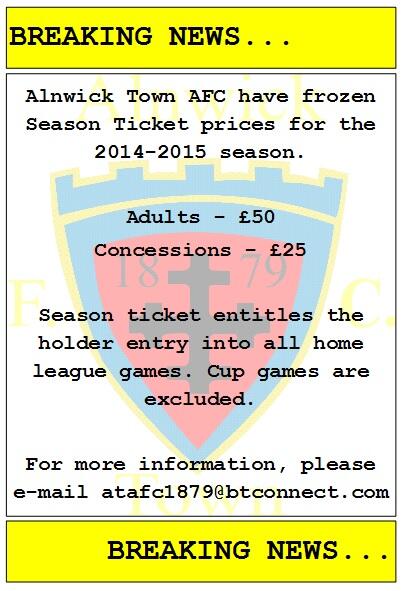 If you would be interested in purchasing a season ticket, or for more information, you can e-mail
atafc1879@btconnect.com
or send me a message on here.
This is fantastic value for money, and offers a massive saving compared to paying on a game by game basis.